A few simple tabletop pictures of kitchen items.  It doesn't look like much, but to someone with an engineering mind, creating art can be a challenge.
These were done using an old Nikon F2 purchased new back in 1976 when I was stationed at Keflavik, Iceland.  I used a 50mm f1.4 and 35mm f2.8 lens.  Film was TMax-100 and these are scans from 8×10 prints.
The light came from studio flash unit off to the right.  I only used the modeling light rather than the actual flash, so these are long exposures, at small apertures, with the camera on a tripod.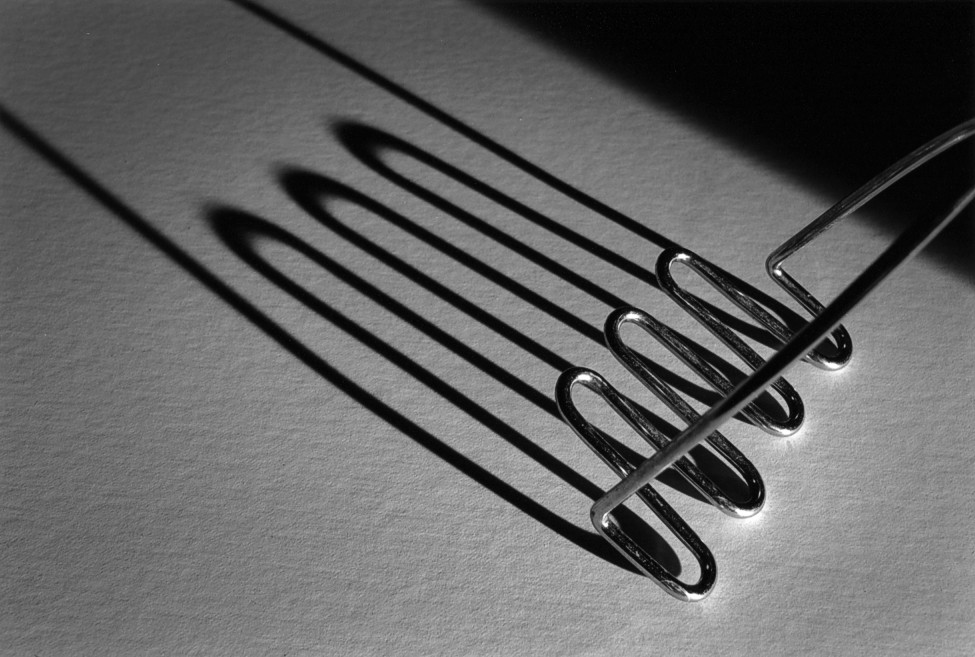 The an age of Photoshop and digital special effects, it's becoming increasingly more difficult to impress anyone with traditional black and white film photographs.
I suspect a woodworker thinks of his shop much the same way as I think of my darkroom.  He likes being around his machines, he likes the smell of the wood, and he take prides in what he creates, even when it looks rather ordinary to someone else.